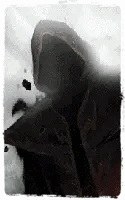 Member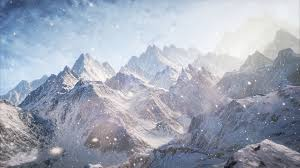 Migoya had been here before, several years previously, but the view of the mountain range always took his breath away. There was something humbling about the greatness of the mountains that seemed to remind the introspective that they were simply gnats on the back of a greater beast. A small brown blip on the stark whiteness of the mountain range.
The cold whipped through Migoya's poncho, but the albino was used to such temperatures - indeed it was he who had braved the deadly remnants of the village hidden in the mists, trying to find answers. Little but the remnants of the frozen dead were left behind, but the memories and knowledge he gained were invaluable.
His trek to locate his companion had led him here, high into the mountain range that was known locally as the Momentum Mori. Tracking those who had taken Mikki had been somewhat taxing, as they were clearly skilled, but Migoya's concern and internal rage had moved him unerringly forward. They clearly were leading him into a trap, but where and when they wished to spring it was not yet clear.
For now, all Migoya could do was follow, and hope that his companion was safe.
Last edited: