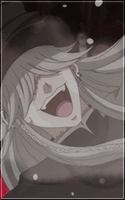 Administrator
Staff member



NINPOCHO CHRONICLES v6.4.5
-
"Counterpoint Patch"
Hello Ninpocho, Sorry again about the delay in patch releases, real life has been a little crazy for all of us, so there has been one or two delays. That being said, we have some goodies here for everyone. Cursed Seals and Sage mode have had some minor tweaking, with a new third ability Genetic Implant being released. And as I am sure you can guess, this means Chimera has been reworked. Inuzuka has also gotten some work done, removing the mini-sage mode and had some updates to both branches. Battlesmith has been updated, and Human Puppet has been made a bit easier to understand. Combos have some clarification on what you can combo, mainly equal or lower ranked techniques. There has also been an update to the Equipment rules.
All Chimera/Human Puppets/Battlesmith/Inuzuka Characters are given a free OCR, or capability of changing anything within their existing character, during this time. This must be started (it doesn't need to be completed) during this three week period, from 2st of May 2021 to the 23th of May 2021.
Any WC requirements will be ignored during this downtime; be they abilities, Kinjutsu or BL/CA.
Non-Chimera/Human Puppets/Battlesmith/Inuzuka characters may do a free swap into Chimera/Human Puppets/Battlesmith/Inuzuka with no WC requirement, but cannot change anything else about their build for free, and must already have a Kinjutsu to do so.
Kinjutsu
Abilities
:
Core Abilities
Bloodlines
Ultimate Battle Rules Updates
Last edited: