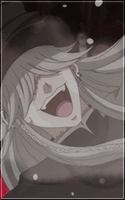 Administrator
Staff member



NINPOCHO CHRONICLES v6.4.6
-
"Hey Space Cowboy Patch"
Hello Ninpocho, I apologize for the fact that the patches have been a bit far and few between. My health hasn't been the best and Dev has been a little slow. But I am hopefully on the mend and Dev has started to get the old wheels grinding again, and we have some stuff coming out. There is some funky stuff in this patch though, so I hope you all like it, but it's mostly clarifications and fixes.
Because it has been so long, Everyone who wants to can have a free OCR, or capability of changing anything within their existing character, during this time. This must be started (it doesn't need to be completed) from now until the end of August 2022.
Any WC requirements will be ignored during this downtime; be they abilities, Kinjutsu or BL/CA.
Kinjutsu
Core Abilities
Bloodlines
Abilities
:
Ultimate Battle Rules Updates
Techniques
Augments
Core System update
Last edited: